WASHER REPAIR IN CHARLOTTE, NC
At FastAid, we provide reliable and efficient washer repair services in Charlotte, NC, to help you get your laundry routine back on track. Our team of skilled technicians is experienced in diagnosing and repairing a wide range of washer issues, ensuring that your appliance is up and running in no time. We understand the inconvenience of a malfunctioning washer, and our priority is to deliver prompt and effective repair solutions to our valued customers.
When you choose FastAid for washer repair in Charlotte, NC, you can expect professionalism, expertise, and quality service. Our technicians are well-trained in working with various washer brands and models, and equipped with the necessary tools and knowledge to handle any repair job. We strive to provide efficient service, minimizing any disruptions to your daily routine.
FastAid Washer Repair Services Near Me
At FastAid, we offer comprehensive washer repair services to address a wide range of problems. Whether your washer is not spinning, leaking water, or experiencing electrical issues, our skilled technicians are here to help. Our services include:
Washer drum not spinning or agitating: If your washer drum is not functioning properly, it could be due to a worn-out belt, a malfunctioning motor, or a faulty drive pulley. Our technicians can diagnose the issue and replace any damaged components to restore proper functionality.
Water leakage: A leaking washer can be caused by a damaged water inlet valve, a worn-out door seal, or a clogged drain pump. Our experts will carefully inspect your washer to identify the source of the leak and perform the necessary repairs.
Excessive vibration or noise: If your washer is excessively vibrating or producing unusual noises during operation, it could indicate an unbalanced load, faulty shock absorbers, or a worn-out tub bearing. Our skilled technicians can diagnose the cause of the issue and make the necessary adjustments or replacements to restore smooth and quiet operation.
Error codes and electrical issues: Modern washers often come equipped with error code systems to help diagnose problems. If you're encountering error codes or experiencing electrical issues with your washer, our technicians have the expertise to troubleshoot and repair electrical components, control boards, and wiring.
Water not draining: If your washer is not draining water properly, it could be due to a clogged drain hose, a malfunctioning drain pump, or a faulty pressure switch. Our technicians will inspect and unclog the drain hose or replace any faulty components to ensure proper water drainage.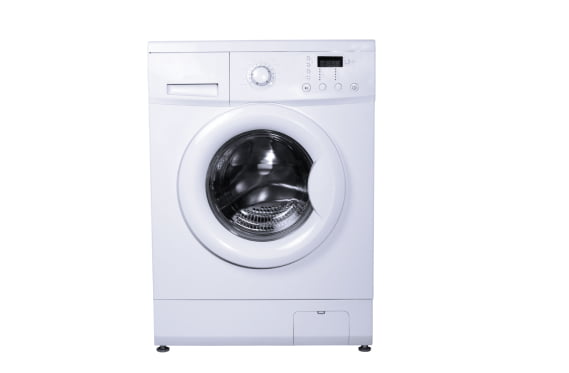 Common Washer Problems and Solutions
Washer not starting: If your washer is not starting, check if it's properly plugged in and if the circuit breaker has tripped. Additionally, ensure that the door or lid is securely closed. If the problem persists, it's best to have a professional technician diagnose and repair the issue.
Foul odor: A foul odor emanating from your washer can be caused by mold or mildew buildup. Regular cleaning and maintenance, such as running a cleaning cycle with vinegar or specialized washer cleaners, can help eliminate odors and keep your washer fresh.
Clothes not getting clean: If your clothes are not getting clean, it could be due to an overloaded washer, improper detergent usage, or a malfunctioning agitator. Ensure that you're using the correct amount of detergent and avoid overloading the washer. If the problem persists, it's advisable to have a technician inspect and address the issue.
Excessive shaking during spin cycle: Excessive shaking during the spin cycle can be caused by an unbalanced load or uneven washer feet. Make sure to distribute the load evenly and adjust the washer's leveling feet to ensure stability. If the problem continues, a technician can assess the issue and make any necessary repairs.
Washer not filling with water: If your washer is not filling with water, check that the water supply valves are fully open and that the water inlet hoses are not kinked or clogged. If the problem persists, it may require the expertise of a technician to diagnose and resolve the issue.
Remember, for efficient and reliable washer repair services in Charlotte, NC, FastAid is here to assist you. Our skilled technicians are dedicated to providing top-notch service and getting your washer back in working order as quickly as possible.
FastAid Appliance Repair Specials
Alto-Shaam Washer Repair
Amana Washer Repair
Bertazonni Washer Repair
BlueStar Washer Repair
Bosch Washer Repair
Bunn Washer Repair
Cambro Washer Repair
Crosley Washer Repair
Dacor Washer Repair
Delfield Washer Repair
Electrolux Washer Repair
Fisher & Paykel Washer Repair
Frigidaire Washer Repair
Garland Washer Repair
GE Washer Repair
Globe Washer Repair
Hobart Washer Repair
Hoshizaki Washer Repair
Jenn-Air Washer Repair
Kenmore Washer Repair
KitchenAid Washer Repair
LG Washer Repair
Magic Chef Washer Repair
Manitowoc Washer Repair
Maytag Washer Repair
Merrychef Washer Repair
Miele Washer Repair
Monogram Washer Repair
Pitco Washer Repair
Rational Washer Repair
Rheem Washer Repair
Samsung Washer Repair
Scotsman Washer Repair
Sub-Zero Washer Repair
Thermador Washer Repair
Thor Washer Repair
Traulsen Washer Repair
True Washer Repair
TurboChef Washer Repair
Uline Washer Repair
Viking Washer Repair
Vulcan Washer Repair
Waring Washer Repair
Whirlpool Washer Repair
Wolf Washer Repair
Washer Repair FAQs
If your washer is exhibiting signs such as not spinning, leaking water, making unusual noises, or failing to start, it likely requires repair. Additionally, if you notice clothes not getting clean or the washer not draining properly, it's a good indication that professional washer repair is needed.
While there are some minor washer issues that you may be able to troubleshoot and fix yourself, it's generally recommended to seek professional help for washer repairs. Washers are complex appliances, and attempting DIY repairs without proper knowledge and tools can lead to further damage or safety hazards.
The duration of washer repair depends on the specific problem and the availability of parts. In many cases, professional repair technicians aim to diagnose and fix the issue during their initial visit. However, if specialized parts need to be ordered, the repair process may take longer.
In general, if your washer is relatively new and the cost of repair is significantly less than the price of a new washer, repairing is usually the more cost-effective option. However, if the repair costs are high, the washer is older, or it frequently experiences issues, it may be more practical to invest in a new appliance.
Common washer problems include clogged drains, malfunctioning pumps, faulty door seals, broken belts, worn-out bearings, and electronic control board issues. These problems can lead to issues like water leaks, excessive noise, spinning or draining problems, or failure to start.
Regular maintenance is important to keep your washer running smoothly. It's recommended to have your washer serviced annually to identify any potential issues early on and prevent major breakdowns. Routine maintenance can help extend the lifespan of your washer and improve its efficiency.
To prevent future washer problems, make sure to follow the manufacturer's guidelines for usage and maintenance. Avoid overloading the machine, use the appropriate amount of detergent, and clean the lint trap and filters regularly. Additionally, inspect and clean the washer hoses periodically to prevent clogs or leaks.
Warranty coverage for washer repairs varies depending on the brand, model, and warranty terms. If your washer is still within the warranty period, check the warranty documentation or contact the manufacturer to determine if the repair is covered. Professional repair technicians can also provide assistance in understanding warranty coverage.
To find a reliable washer repair service in Charlotte, NC, you can ask for recommendations from friends, family, or neighbors. Online review platforms and local directories can also provide information and customer reviews. Look for a reputable repair service that is licensed, insured, and experienced in handling washer repairs.
In some cases, if the washer is extensively damaged, outdated, or the cost of repair is too high, it may not be economically feasible to repair it. In such situations, a professional repair technician can provide guidance on the best course of action, including recommending suitable replacement options for your needs.
Are there any questions left?
Contact us and we will answer!
Request a call back