EXPERT SUB-ZERO APPLIANCE REPAIR IN CHARLOTTE, NC: DISHWASHER AND FREEZER SOLUTIONS
Sub-Zero appliances have earned their reputation as leaders in both cooking and cleaning domains. Renowned for their visually appealing designs and exceptional functionality, Sub-Zero appliances hold a special place in the hearts of many Charlotte, NC residents when it comes to kitchen appliance shopping. With a range of products that includes dishwashers and freezers, Sub-Zero takes pride in offering efficient and reliable solutions for modern households.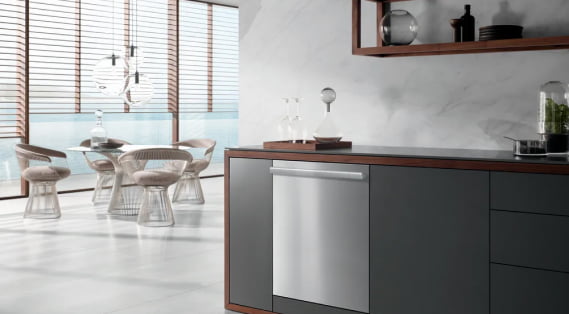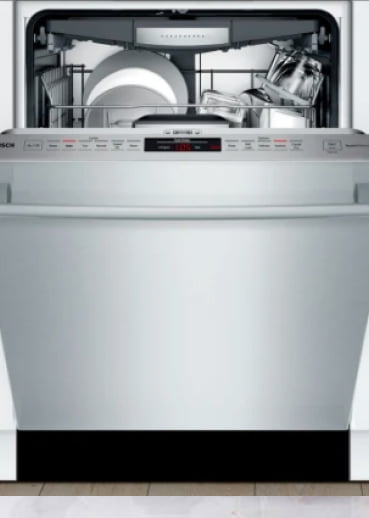 Efficiency Redefined: Unveiling the Sub-Zero Dishwasher Models
For Charlotte residents seeking the pinnacle of efficiency and performance in their kitchen appliances, Sub-Zero dishwasher models stand as a testament to innovation. Beyond their captivating aesthetics, these state-of-the-art appliances exemplify excellence in cleaning and drying capabilities. What truly sets Sub-Zero apart is their unwavering dedication to environmental sustainability, resonating with the values of conscious Charlotte homeowners.
Sub-Zero dishwashers are engineered not only to achieve impeccable results but to do so with a reduced environmental footprint. By consuming less water and energy compared to other brands, they embody the marriage of convenience and eco-consciousness. This aligns perfectly with the mindset of Charlotte residents who value both cutting-edge technology and responsible living. Choosing Sub-Zero isn't just a choice for a more efficient home; it's a commitment to the well-being of the planet.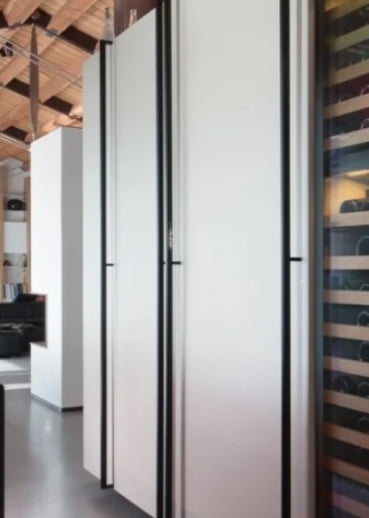 Supporting Your Lifestyle: When Sub-Zero Appliances Need Repair
For the proud owners of Sub-Zero appliances in Charlotte, life is a blend of luxury and functionality. These appliances are designed to seamlessly integrate into your daily routine, making life smoother and more enjoyable. However, even the most reliable appliances may occasionally require a helping hand. FastAid Appliance Repair is attuned to the needs of Sub-Zero enthusiasts in Charlotte, offering specialized repair services that cater to the uniqueness of these appliances.
Charlotte residents who have embraced the excellence of Sub-Zero understand that prompt attention to appliance issues is key. FastAid Appliance Repair specializes in diagnosing and addressing these challenges swiftly, ensuring your appliances continue to enrich your lifestyle. It's a service that speaks to the demands of Charlotte's fast-paced life while ensuring that the luxury you've invested in remains uncompromised.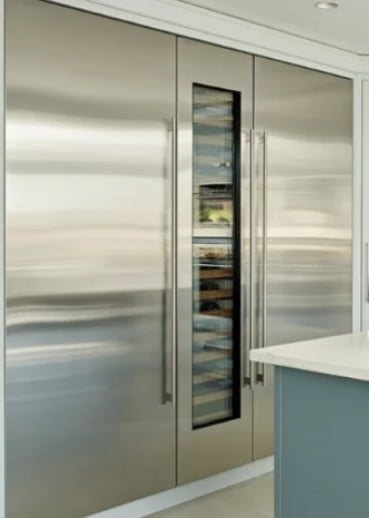 Crafting Seamless Experiences: Sub-Zero Appliance Repair Services
In a bustling city like Charlotte, efficiency is prized. FastAid Appliance Repair stands as the solution to seamlessly restore the heart of your home – the kitchen. Our skilled technicians, well-acquainted with Sub-Zero appliances, ensure that your kitchen remains a hub of productivity and satisfaction. From refrigerators storing fresh produce for family meals to microwaves aiding quick bites between busy schedules, our comprehensive repair services cater to every appliance that makes your life easier.
Charlotte residents are known for their discerning taste and their pursuit of a well-rounded life. FastAid Appliance Repair complements this lifestyle by delivering quality repairs that uphold the reputation of Sub-Zero excellence. With us, you're not just fixing an appliance; you're preserving a lifestyle that thrives on efficiency, comfort, and sophistication.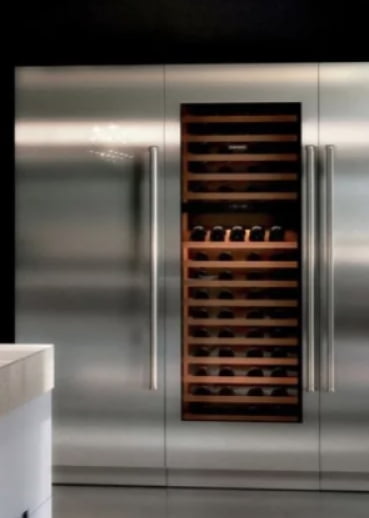 Your Trustworthy Partners: Professional Technicians for Sub-Zero Appliances
In the journey of home management, having trustworthy partners is invaluable. FastAid Appliance Repair not only understands the intricacies of Sub-Zero appliances but also resonates with the sentiments of Charlotte homeowners who prioritize quality. Our technicians are more than just experts; they are passionate advocates of the Sub-Zero brand and the lifestyle it represents.
We recognize that Charlotte residents deserve the best, and our team of technicians embodies that commitment. With their expertise, your Sub-Zero appliances are in capable hands – hands that understand the aspirations and preferences of Charlotte's discerning residents.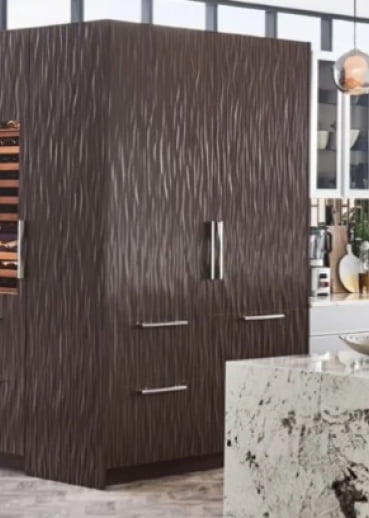 Respecting Your Time: Timely and Efficient Repairs
The rhythm of life in Charlotte is vibrant and dynamic. A malfunctioning appliance can disrupt this rhythm, causing unnecessary stress. FastAid Appliance Repair acknowledges the importance of your time and your daily schedule. That's why we offer same-day service – a commitment to swift repairs that cater to your convenience.
For Charlotte residents juggling work, family, and leisure, our prompt service ensures minimal disruption. Our technicians arrive equipped with the knowledge and tools to swiftly diagnose and resolve issues, letting you resume your activities without missing a beat.
Seamless Living: Convenience and Same-Day Service
Charlotte residents revel in a lifestyle that seamlessly balances work, family, and personal interests. FastAid Appliance Repair recognizes that a functioning home is vital to maintaining this balance. Our same-day service is more than just a convenience; it's a pledge to keep your life uninterrupted.
Charlotte homeowners who value efficiency and expect nothing but the best will find in us a partner that aligns with their standards. We don't just repair appliances; we restore the rhythm of your life, allowing you to continue living seamlessly and effortlessly.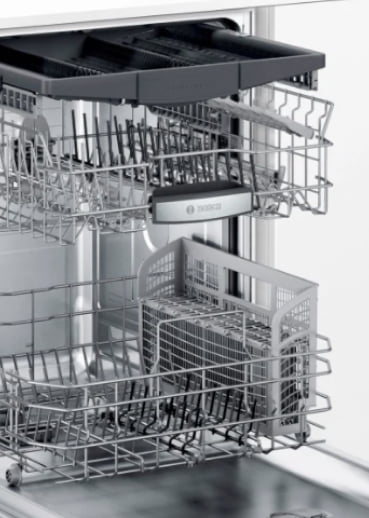 Preserving Excellence: Reliable Appliance Parts and Warranty
Owning Sub-Zero appliances is more than a choice; it's a statement. It reflects a commitment to quality and a taste for the exceptional. FastAid Appliance Repair honors this commitment by exclusively using reliable and authentic appliance parts for Sub-Zero repairs. Our six-month warranty speaks of our confidence in the durability of our repairs.
Charlotte residents invest not just in appliances but in the experiences those appliances bring. With FastAid Appliance Repair, you're investing in lasting solutions that preserve the excellence you've chosen for your home.
Dedicated to Your Comfort: Expert Sub-Zero Refrigerator Repair
In Charlotte homes, the Sub-Zero refrigerator is a hub of nourishment, conversations, and shared moments. FastAid Appliance Repair understands the role this appliance plays in your life. Our technicians are adept at diagnosing and restoring your Sub-Zero refrigerator, ensuring it continues to be the cornerstone of your culinary experiences.
For Charlotte residents who take pride in their kitchen and the stories it hosts, our expertise becomes an extension of your culinary aspirations. With FastAid Appliance Repair, your Sub-Zero refrigerator remains a reliable companion in crafting unforgettable memories.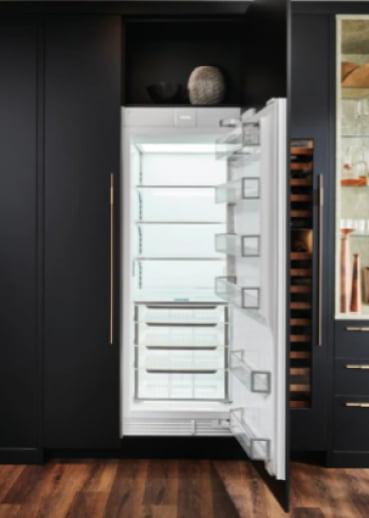 Reviving Convenience: Masterful Sub-Zero Dishwasher Repair
In the busy lives of Charlotte families, the Sub-Zero dishwasher is more than a convenience; it's a lifeline. The restoration of this appliance's efficiency is vital to maintaining the smooth flow of daily routines. FastAid Appliance Repair specializes in this revival, ensuring that your dishwasher once again serves as the unsung hero of your household.
Charlotte residents value both functionality and comfort, and our specialized dishwasher repair services encapsulate these values. With FastAid Appliance Repair, you're not just fixing a dishwasher; you're renewing the ease and convenience that make your house a home.
In the heart of Charlotte, where efficiency meets elegance, Sub-Zero appliances and FastAid Appliance Repair come together to create a symphony of modern living. As a Charlotte resident, your home deserves nothing less than the best, and that's exactly what Sub-Zero and FastAid offer – a harmonious blend of sophistication, convenience, and reliability.
Conclusion
In the dynamic city of Charlotte, where efficiency meets elegance, Sub-Zero appliances and FastAid Appliance Repair converge to provide residents with a symphony of modern living. As a Charlotte homeowner, you deserve nothing less than the best for your home, and that's precisely what Sub-Zero and FastAid deliver – a harmonious blend of sophistication, convenience, and reliability.
From the moment you choose Sub-Zero appliances to elevate your kitchen, you embark on a journey of superior efficiency and sustainability. These appliances aren't just tools; they're an embodiment of a lifestyle that values both innovation and environmental consciousness. FastAid Appliance Repair complements this journey by offering specialized repair services that cater to the uniqueness of Sub-Zero appliances. Our expert technicians, prompt service, and commitment to quality ensure that your investment in Sub-Zero continues to enrich your life.
Experience the effortless fusion of luxury and functionality in your Charlotte home with Sub-Zero and FastAid Appliance Repair. Let us be your partners in maintaining a home that mirrors your aspirations, and let your appliances continue to tell the story of excellence you've chosen.
FAQs
Sub-Zero appliances are renowned for their cutting-edge technology, exceptional performance, and commitment to environmental sustainability. Their efficiency, aesthetics, and reliability make them a perfect choice for homeowners in Charlotte who seek both sophistication and responsible living.
FastAid Appliance Repair specializes in Sub-Zero appliances, understanding their intricacies like no other. Our skilled technicians are not only experts in repairs but are passionate advocates of the Sub-Zero brand. This dedication ensures that your appliances are repaired with precision and care
Charlotte residents lead busy lives, and a malfunctioning appliance can disrupt their routines. FastAid Appliance Repair's same-day service minimizes disruptions by ensuring swift repairs. Our technicians arrive promptly, equipped to diagnose and resolve issues efficiently
Absolutely. We pride ourselves on using reliable and authentic appliance parts for Sub-Zero repairs. Additionally, our six-month warranty demonstrates our confidence in the durability and effectiveness of our repair services.
Restoring the efficiency of your Sub-Zero appliances is as simple as reaching out to FastAid Appliance Repair. Our expert technicians are equipped to handle a range of repairs, from refrigerators to dishwashers. Contact us, and we'll ensure that your appliances continue to enrich your Charlotte home's efficiency and functionality.
Are there any questions left?
Contact us and we will answer!
Request a call back