RANGE REPAIR IN KANNAPOLIS, NC
FastAid is your trusted provider of range repair services in Kannapolis, NC. Our team of experienced technicians is dedicated to ensuring the optimal performance and functionality of your range of appliances. We understand the importance of a properly functioning range in your kitchen, and we are committed to delivering efficient and reliable repair services to meet your needs.
FastAid Range Repair Services Near Me
When your range encounters issues such as inconsistent heating, faulty burners, oven temperature discrepancies, or control panel malfunctions, it can disrupt your cooking routine and affect the quality of your meals. At FastAid, we have the expertise to diagnose and address a wide range of problems with various range brands and models. Our technicians are equipped with the necessary knowledge and tools to identify the root cause of the issue and provide effective solutions to restore your range's performance.
We pride ourselves on our professionalism, attention to detail, and commitment to customer satisfaction. Our range repair services are designed to minimize downtime and inconvenience for our customers. Whether it's a gas range, electric range, or dual fuel range, our skilled technicians have the skills and experience to handle the complexities of range repairs. Trust FastAid for reliable range repair services in Kannapolis, NC, and let us bring your range back to its optimal working condition.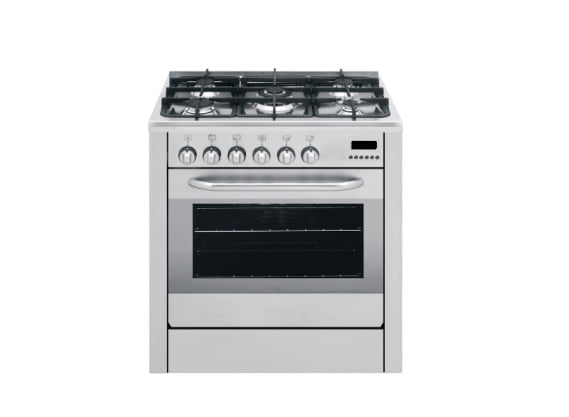 Common Range Problems and Solutions
Range can encounter several common issues that may disrupt your routine. Here are some of the most frequent range problems and their possible solutions:
Uneven Heating: If you notice that your range burners are heating unevenly, it can lead to issues with cooking consistency. The cause of this problem can vary, from a faulty burner element to a malfunctioning temperature control mechanism. Our technicians will carefully examine your range, identify the source of the uneven heating, and perform the necessary repairs to restore balanced and consistent heat distribution.
Oven Temperature Inaccuracy: An oven that doesn't maintain the desired temperature can result in undercooked or overcooked dishes. This problem can be caused by a faulty thermostat, malfunctioning heating elements, or issues with the oven's calibration. Our experts will inspect the oven's components, recalibrate the temperature settings, and replace any faulty parts to ensure accurate and reliable temperature control.
Ignition Issues: If your gas range is experiencing ignition problems, such as difficulty lighting the burners or a clicking sound without ignition, it can be a frustrating and potentially dangerous issue. The cause could be a faulty igniter, a clogged burner port, or a defective spark module. Our technicians will carefully diagnose the ignition problem and perform the necessary repairs to ensure safe and efficient burner ignition.
Control Panel Malfunctions: A malfunctioning control panel can disrupt the operation of your range, making it difficult to set the desired cooking temperature or use specific functions. Issues like unresponsive buttons, error codes, or display problems may indicate a problem with the control panel circuitry or control board. Our skilled technicians will assess the control panel, identify the underlying issue, and perform the necessary repairs or replacement to restore full functionality.
Gas Leaks: If you detect the smell of gas near your gas range, it is essential to take immediate action to ensure your safety. Gas leaks can be caused by damaged gas supply lines, faulty connectors, or defective valves. Our experienced technicians will conduct a thorough inspection, locate the source of the gas leak, and promptly repair or replace the affected components to prevent further risks and ensure a safe cooking environment.
FastAid Appliance Repair Specials
Alto-Shaam Range Repair
Amana Range Repair
Bertazonni Range Repair
BlueStar Range Repair
Bosch Range Repair
Bunn Range Repair
Cambro Range Repair
Crosley Range Repair
Dacor Range Repair
Delfield Range Repair
Electrolux Range Repair
Fisher & Paykel Range Repair
Frigidaire Range Repair
Garland Range Repair
GE Range Repair
Globe Range Repair
Hobart Range Repair
Hoshizaki Range Repair
Jenn-Air Range Repair
Kenmore Range Repair
KitchenAid Range Repair
LG Range Repair
Magic Chef Range Repair
Manitowoc Range Repair
Maytag Range Repair
Merrychef Range Repair
Miele Range Repair
Monogram Range Repair
Pitco Range Repair
Rational Range Repair
Rheem Range Repair
Samsung Range Repair
Scotsman Range Repair
Sub-Zero Range Repair
Thermador Range Repair
Thor Range Repair
Traulsen Range Repair
True Range Repair
TurboChef Range Repair
Uline Range Repair
Viking Range Repair
Vulcan Range Repair
Waring Range Repair
Whirlpool Range Repair
Wolf Range Repair
Range Repair FAQs
There could be several reasons why your range burner is not igniting, such as a faulty ignition switch, a malfunctioning spark module, or a clogged burner port. It's best to have a professional technician diagnose and repair the issue.
If your range is not heating up properly, it could be due to a faulty heating element, a defective temperature sensor, or a malfunctioning control board. An experienced technician can assess the problem and provide the necessary repairs.
An oven with inaccurate temperature readings may have a faulty temperature sensor or a calibration issue. It's recommended to have a technician recalibrate the oven or replace the temperature sensor if necessary.
Depending on the severity of the crack, it may be possible to repair the surface of the range. However, in some cases, it might be more practical and cost-effective to replace the damaged part or the entire range.
Unusual odors during cooking can be caused by various factors, including spilled food, residue buildup, or gas leaks. If you suspect a gas leak, it's important to contact a professional immediately for safety reasons.
Strange noises from your range can indicate issues with the fan motor, cooling fan, or burner components. A qualified technician can identify the source of the noise and perform the necessary repairs.
If the control panel on your range is unresponsive, check if the range is properly plugged in and if the circuit breaker has tripped. If these are not the issues, it's advisable to consult a professional technician for further diagnosis.
Depending on the model and complexity of the range, replacing an oven door handle can vary in difficulty. It's recommended to refer to the manufacturer's instructions or seek the assistance of a professional technician to ensure proper installation.
Uneven burners can be a result of clogged burner ports or a faulty burner assembly. A technician can clean the burner ports or replace the burner assembly to restore even heat distribution.
It's recommended to have your range serviced annually or as per the manufacturer's guidelines. Regular maintenance can help identify potential issues early on and ensure optimal performance of your range.
Are there any questions left?
Contact us and we will answer!
Request a call back