OVEN REPAIR IN CONCORD, NC
When it comes to oven repair in Concord, NC, residents have access to a wide range of professional services to address any issues they may encounter with their ovens. Ovens are a crucial appliance in any kitchen, facilitating cooking and baking tasks and contributing to a comfortable culinary experience. However, when an oven malfunctions or fails to operate optimally, it can disrupt daily routines and cause inconvenience. Thankfully, skilled technicians specializing in oven repairs are available in Concord, NC to diagnose and resolve these problems efficiently.
Whether you're facing a malfunctioning heating element, an inaccurate temperature control, a faulty ignition system, or any other oven-related issue, the technicians in Concord, NC possess the expertise and knowledge to tackle the problem effectively. These professionals have undergone extensive training and are equipped with the necessary tools and equipment to handle various oven brands and models. They have an in-depth understanding of the intricate mechanisms behind ovens and can quickly identify the underlying cause of the malfunction. By leveraging their expertise, they provide effective solutions and ensure that your oven is back in proper working condition.
FastAid Oven Repair Services Near Me
When it comes to fast and reliable oven repair services, FastAid is a trusted name in the industry. They understand the significance of a functional oven in a well-equipped kitchen and the frustration that arises when it malfunctions. FastAid's team of highly skilled technicians is committed to providing efficient and effective solutions to get your oven up and running in no time. They prioritize customer satisfaction and strive to minimize any disruptions caused by oven breakdowns.
FastAid's technicians are well-trained and experienced in diagnosing and repairing a wide range of oven problems. Whether you're dealing with an oven that won't heat up, uneven cooking, inconsistent temperature, malfunctioning control panels, or issues with the self-cleaning feature, they have the expertise to handle it all. They stay up to date with the latest advancements in oven technology, allowing them to effectively troubleshoot and fix complex oven problems. By relying on FastAid's services, you can have peace of mind knowing that your oven is in capable hands.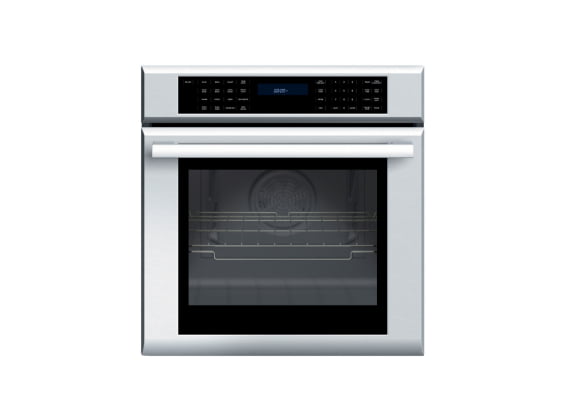 Common Oven Problems and Solutions
Ovens, like any other appliances, can experience a variety of problems over time. Understanding these common issues and their potential solutions can help you identify when repairs are needed and possibly troubleshoot minor problems yourself. One frequent problem with ovens is uneven heating, where certain areas of the oven cook food faster or slower than others. This issue can be caused by a malfunctioning heating element, temperature sensor, or improper oven calibration. Adjusting the oven calibration, replacing the faulty components, or performing a thorough cleaning can often resolve this problem.
Another common issue is an oven that won't heat up at all. This could be due to a faulty igniter, a malfunctioning heating element, or a broken thermostat. In such cases, replacing the faulty part or adjusting the temperature settings may be necessary to restore proper heating functionality. Additionally, issues with the oven's control panel, such as unresponsive buttons or a malfunctioning digital display, can occur. Resetting the oven, checking the electrical connections, or replacing the control panel may be required to resolve this problem.
In some instances, ovens may experience problems with self-cleaning cycles. If the self-cleaning feature fails to work properly or results in excessive smoke or odors, it could be due to a faulty door latch, a malfunctioning temperature sensor, or a buildup of debris or grease. Cleaning the oven thoroughly, checking the door latch, or replacing the faulty components can often rectify these self-cleaning issues.
Additionally, oven doors that don't close properly, inconsistent temperature control, or excessive noise during operation are other problems that oven owners may encounter. These issues can have various causes, including faulty hinges, worn-out gaskets, malfunctioning thermostats, or damaged fans. Repairing or replacing the affected components can help restore the oven's functionality and ensure optimal performance.
In conclusion, when it comes to oven repair in Concord, NC, professional services such as FastAid are readily available to address a wide range of oven problems. Whether you're dealing with heating issues, control panel malfunctions, or self-cleaning problems, their experienced technicians can diagnose and repair your oven efficiently. By entrusting your oven to the hands of skilled professionals, you can enjoy the benefits of a fully functional appliance that enhances your cooking experience.
FastAid Appliance Repair Specials
Alto-Shaam Oven Repair
Amana Oven Repair
Bertazonni Oven Repair
BlueStar Oven Repair
Bosch Oven Repair
Bunn Oven Repair
Cambro Oven Repair
Crosley Oven Repair
Dacor Oven Repair
Delfield Oven Repair
Electrolux Oven Repair
Fisher & Paykel Oven Repair
Frigidaire Oven Repair
Garland Oven Repair
GE Oven Repair
Globe Oven Repair
Hobart Oven Repair
Hoshizaki Oven Repair
Jenn-Air Oven Repair
Kenmore Oven Repair
KitchenAid Oven Repair
LG Oven Repair
Magic Chef Oven Repair
Manitowoc Oven Repair
Maytag Oven Repair
Merrychef Oven Repair
Miele Oven Repair
Monogram Oven Repair
Pitco Oven Repair
Rational Oven Repair
Rheem Oven Repair
Samsung Oven Repair
Scotsman Oven Repair
Sub-Zero Oven Repair
Thermador Oven Repair
Thor Oven Repair
Traulsen Oven Repair
True Oven Repair
TurboChef Oven Repair
Uline Oven Repair
Viking Oven Repair
Vulcan Oven Repair
Waring Oven Repair
Whirlpool Oven Repair
Wolf Oven Repair
Oven Repair FAQs
If your oven is not heating up properly, producing uneven heat, displaying error codes, or experiencing any other unusual issues, it is a clear sign that your oven may require repair. Additionally, if you notice strange odors, unusual noises, or problems with the control panel or door, it's advisable to seek professional oven repair services.
While there are some minor maintenance tasks you can perform on your own, such as cleaning or replacing oven racks, more complex repairs should be left to trained professionals. Ovens have electrical components and intricate systems that require expertise to handle safely. It is recommended to hire a professional oven repair service to ensure the job is done correctly.
The duration of oven repair can vary depending on the specific problem and its complexity. Simple repairs, such as replacing a faulty heating element, can often be completed within a few hours. However, more intricate issues, such as problems with the control board or sensors, may require more time for diagnosis and repair. The technician assessing your oven can provide a better estimate based on the specific circumstances.
The cost of oven repairs can vary depending on the nature of the problem, the required parts, and the labor involved. Minor repairs may be relatively affordable, while major repairs or component replacements can be more costly. It is recommended to obtain a quote from a reputable oven repair service to get a clear understanding of the potential costs involved.
Deciding whether to repair or replace an oven depends on various factors, such as the age of the oven, the extent of the damage, and your budget. In general, if your oven is relatively new and the repair cost is reasonable, it may be more cost-effective to have it repaired. However, if the oven is significantly outdated, has frequent issues, or the repair cost is close to the price of a new oven, replacement might be a more practical option.
Professional oven repair services generally work with a wide range of oven brands and models. From popular brands like KitchenAid, GE, or Whirlpool to more specialized brands, experienced technicians can handle various oven repairs. It is advisable to inquire with the repair service about the specific brands they service to ensure they can cater to your oven's needs.
Common oven problems that can be repaired include faulty heating elements, malfunctioning thermostats, broken igniters, dysfunctional control panels, and damaged door hinges or seals. These issues, among others, can typically be diagnosed and resolved by professional oven repair technicians.
Yes, oven repairs can potentially improve energy efficiency. Malfunctioning components, such as heating elements or temperature sensors, can cause the oven to consume more energy or result in uneven cooking. Repairing or replacing these faulty parts can help restore the oven's efficiency and reduce energy consumption.
To prolong the lifespan of your oven, it is essential to maintain regular cleaning and maintenance. Keep the oven interior and exterior clean, avoid spills and food debris buildup, and clean or replace oven filters regularly. Additionally, avoid using self-cleaning cycles excessively, as they can put strain on the oven's components. It's also beneficial to have periodic inspections and tune-ups by professional technicians to address any potential issues before they escalate.
To schedule an oven repair service, you can contact a reputable oven repair company through their customer service line or website. Provide them with details about the issues you are experiencing, including the brand and model of your oven. They will assist you in scheduling a convenient appointment for a technician to diagnose and repair your oven.
Are there any questions left?
Contact us and we will answer!
Request a call back