FREEZER REPAIR IN FORT MILL, SC
For residents of Fort Mill, SC, who encounter issues with their freezers, reliable and efficient freezer repair services are readily available. Freezers play a vital role in preserving food and ensuring its longevity. When a freezer malfunctions or stops working altogether, it can lead to food spoilage and inconvenience. Fortunately, skilled freezer repair technicians in Fort Mill, SC can diagnose and address these problems promptly, restoring your freezer's functionality and ensuring the safety of your perishable items.
FastAid Freezer Repair Services Near Me
FastAid is a trusted provider of freezer repair services in Fort Mill, SC. With their team of experienced technicians, they specialize in diagnosing and resolving a wide range of freezer problems. Their goal is to provide fast and effective solutions, minimizing any disruption to your daily routine and preserving the quality and safety of your frozen goods.
FastAid's technicians are well-versed in the complexities of freezer repair. Whether it's a malfunctioning thermostat, a faulty compressor, a defrosting issue, or any other problem, their expertise allows them to diagnose the root cause accurately. They come equipped with the necessary tools and knowledge to perform repairs efficiently, ensuring that your freezer is back to optimal performance in no time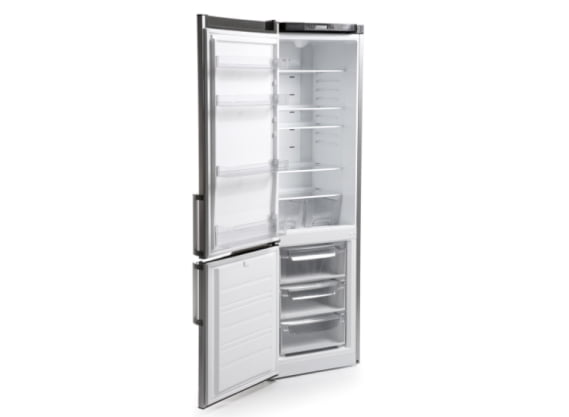 Common Freezer Problems and Solutions
Freezers can encounter various issues that may require professional repair. One common problem is improper temperature regulation, where the freezer needs to maintain the desired coldness. This can be caused by a faulty thermostat, a malfunctioning temperature sensor, or an inadequate seal on the freezer door. Repairing or replacing these components can restore proper temperature control.
Another frequent problem is excessive frost or ice buildup within the freezer. This can restrict airflow, leading to inadequate cooling and potential food spoilage. The cause of this issue could be a malfunctioning defrost timer, a faulty defrost heater, or a blocked defrost drain. FastAid's technicians can identify and resolve these issues by repairing or replacing the necessary components.
Freezers may also encounter problems with the compressor, such as unusual noises or failure to start. A malfunctioning compressor can prevent the freezer from properly cooling, resulting in thawed or spoiled food. Skilled technicians can diagnose compressor-related issues and provide suitable solutions, whether it involves repair or replacement.
Other common freezer problems include inadequate or uneven cooling, issues with the door gasket, and abnormal noises during operation. By relying on the expertise of FastAid's freezer repair services, you can ensure that these problems are accurately diagnosed and effectively resolved, extending the lifespan of your freezer and avoiding costly replacements.
In conclusion, for freezer repair in Fort Mill, SC, FastAid offers reliable and efficient services to address a wide range of freezer problems. Their experienced technicians possess the necessary skills and knowledge to diagnose and repair issues, ensuring that your freezer operates at optimal performance, keeping your food properly preserved and safe.
FastAid Appliance Repair Specials
Alto-Shaam Freezer Repair
Amana Freezer Repair
Bertazonni Freezer Repair
BlueStar Freezer Repair
Bosch Freezer Repair
Bunn Freezer Repair
Cambro Freezer Repair
Crosley Freezer Repair
Dacor Freezer Repair
Delfield Freezer Repair
Electrolux Freezer Repair
Fisher & Paykel Freezer Repair
Frigidaire Freezer Repair
Garland Freezer Repair
GE Freezer Repair
Globe Freezer Repair
Hobart Freezer Repair
Hoshizaki Freezer Repair
Jenn-Air Freezer Repair
Kenmore Freezer Repair
KitchenAid Freezer Repair
LG Freezer Repair
Magic Chef Freezer Repair
Manitowoc Freezer Repair
Maytag Freezer Repair
Merrychef Freezer Repair
Miele Freezer Repair
Monogram Freezer Repair
Pitco Freezer Repair
Rational Freezer Repair
Rheem Freezer Repair
Samsung Freezer Repair
Scotsman Freezer Repair
Sub-Zero Freezer Repair
Thermador Freezer Repair
Thor Freezer Repair
Traulsen Freezer Repair
True Freezer Repair
TurboChef Freezer Repair
Uline Freezer Repair
Viking Freezer Repair
Vulcan Freezer Repair
Waring Freezer Repair
Whirlpool Freezer Repair
Wolf Freezer Repair
Freezer Repair FAQs
Look out for signs such as inconsistent temperature, excessive frost buildup, unusual noises, water leakage, or a malfunctioning control panel. These indicators suggest that your freezer may require professional repair.
While some minor issues can be resolved with DIY solutions, it is generally recommended to hire a professional for freezer repairs. Freezers are complex appliances, and attempting repairs without the necessary expertise may lead to further damage or personal injury.
The duration of freezer repair depends on the specific problem and the availability of replacement parts, if needed. Minor repairs can be completed within a few hours, while more extensive repairs may take longer. A professional technician can provide a more accurate estimate based on the specific situation.
Insufficient cooling in a freezer can be caused by various factors, including a malfunctioning compressor, evaporator fan failure, a faulty thermostat, or a damaged seal on the door. A professional technician can diagnose the exact cause and provide the necessary repairs.
Water leakage from a freezer can be caused by a clogged defrost drain, a faulty water inlet valve, or a damaged water line. It is best to turn off the freezer and contact a professional technician to diagnose and resolve the issue.
Excessive frost or ice buildup can occur due to factors like a malfunctioning defrost timer, a defective defrost heater, or a faulty defrost thermostat. A professional technician can identify the underlying cause and perform the necessary repairs to prevent further frost accumulation.
Unusual noises coming from a freezer, such as buzzing, rattling, or clicking sounds, are often indicative of mechanical issues. These can include problems with the condenser fan, evaporator fan, or compressor. Contact a professional technician to diagnose and address the noise problem.
In many cases, freezer repairs are more cost-effective than purchasing a new appliance. However, the cost-effectiveness depends on the age and condition of the freezer, as well as the extent of the repairs needed. A professional technician can assess the situation and provide recommendations based on cost-effectiveness.
The frequency of defrosting depends on the freezer's model and usage. Manual-defrost freezers typically require defrosting when the frost buildup reaches around 0.25 to 0.5 inches. Self-defrosting freezers have an automatic defrost cycle, and manual defrosting is generally not required.
Yes, FastAid Appliance Repair services freezers from a wide range of brands. Their skilled technicians have experience with various freezer models and can effectively diagnose and repair problems regardless of the brand.
Are there any questions left?
Contact us and we will answer!
Request a call back