COOKTOP REPAIR IN FORT MILL, SC
When it comes to cooktop repair in Fort Mill, SC, FastAid Appliance Repair is your trusted service provider. We specialize in diagnosing and fixing a wide range of cooktop issues, ensuring that your cooking appliance is back in optimal working condition. Whether you have an electric cooktop, gas cooktop, or induction cooktop, our skilled technicians have the expertise to handle repairs for all major brands and models
FastAid Cooktop Repair Services Near Me
At FastAid Appliance Repair, we offer comprehensive cooktop repair services designed to address any problems you may be experiencing with your cooktop. Our team of experienced technicians is equipped with the necessary tools and knowledge to diagnose and resolve various issues promptly. From faulty burners and heating elements to ignition problems and control panel malfunctions, we are committed to delivering efficient and reliable repair solutions.
When you choose FastAid for your cooktop repair needs, you can expect a professional and hassle-free experience. Our technicians will arrive at your location on time, fully equipped to handle the repair. They will conduct a thorough assessment of your cooktop, identify the underlying cause of the problem, and provide you with a detailed explanation of the necessary repairs. We prioritize transparency, ensuring that you are informed every step of the way.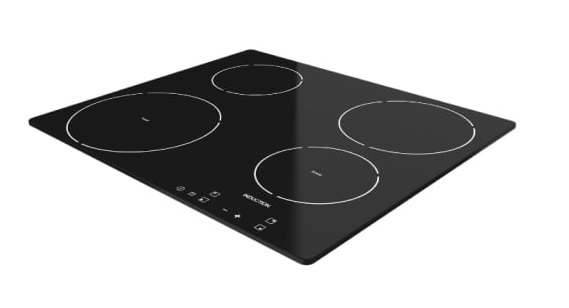 Common Cooktop Problems and Solutions
Cooktops can encounter several common issues that may disrupt your cooking routine. Here are some of the most frequent cooktop problems and their possible solutions:
Burner not heating: If one or more burners fail to heat up, it could be due to a faulty heating element, a damaged burner switch, or a wiring problem. A professional technician can diagnose the exact cause and replace the defective components as needed.
Uneven heating: When the cooktop heats unevenly, it can lead to inconsistent cooking results. This issue is often caused by a faulty burner or a warped cooktop surface. Adjusting or replacing the burner or flattening the cooktop can help restore even heating.
Ignition problems: If your gas cooktop fails to ignite or experiences intermittent ignition, it may be due to a faulty spark module, igniter switch, or gas valve. A thorough inspection and replacement of the defective parts can resolve this issue.
Control panel malfunctions: Non-responsive or erratic control panel behavior can disrupt your cooking experience. It may be caused by a malfunctioning control board, touchpad, or wiring. Our technicians can diagnose the issue and provide the necessary repairs or replacements.
Overheating: A cooktop that gets excessively hot or doesn't regulate the temperature properly can pose safety risks. This problem could be due to a faulty thermostat, temperature sensor, or control board. Prompt repair is crucial to prevent further damage and ensure safe cooking conditions.
By addressing these and other common cooktop problems promptly, you can extend the lifespan of your appliance and enjoy uninterrupted cooking performance.
When it comes to cooktop repair in Fort Mill, SC, FastAid Appliance Repair is committed to delivering top-notch service, quality repairs, and customer satisfaction. Contact us today to schedule your cooktop repair and let our experienced technicians restore your cooktop to optimal functionality.
FastAid Appliance Repair Specials
Alto-Shaam Cooktop Repair
Amana Cooktop Repair
Bertazonni Cooktop Repair
BlueStar Cooktop Repair
Bosch Cooktop Repair
Bunn Cooktop Repair
Cambro Cooktop Repair
Crosley Cooktop Repair
Dacor Cooktop Repair
Delfield Cooktop Repair
Electrolux Cooktop Repair
Fisher & Paykel Cooktop Repair
Frigidaire Cooktop Repair
Garland Cooktop Repair
GE Cooktop Repair
Globe Cooktop Repair
Hobart Cooktop Repair
Hoshizaki Cooktop Repair
Jenn-Air Cooktop Repair
Kenmore Cooktop Repair
KitchenAid Cooktop Repair
LG Cooktop Repair
Magic Chef Cooktop Repair
Manitowoc Cooktop Repair
Maytag Cooktop Repair
Merrychef Cooktop Repair
Miele Cooktop Repair
Monogram Cooktop Repair
Pitco Cooktop Repair
Rational Cooktop Repair
Rheem Cooktop Repair
Samsung Cooktop Repair
Scotsman Cooktop Repair
Sub-Zero Cooktop Repair
Thermador Cooktop Repair
Thor Cooktop Repair
Traulsen Cooktop Repair
True Cooktop Repair
TurboChef Cooktop Repair
Uline Cooktop Repair
Viking Cooktop Repair
Vulcan Cooktop Repair
Waring Cooktop Repair
Whirlpool Cooktop Repair
Wolf Cooktop Repair
Cooktop Repair FAQs
If your cooktop is experiencing issues such as inconsistent heating, sparking, or unresponsive controls, it may be a sign that it requires repair. Strange noises, gas leaks, or damaged elements are also indicators that your cooktop needs professional attention.
While some minor cooktop issues can be resolved with simple troubleshooting, it is generally recommended to seek professional help for cooktop repair. Cooktops involve electrical and gas components, which require expertise to handle safely. Professional technicians have the knowledge and tools to diagnose and fix complex problems effectively.
The duration of a cooktop repair depends on the specific problem and the availability of replacement parts if required. In general, many repairs can be completed within a few hours or a single visit. However, for more complicated issues or if specialized parts need to be ordered, it may take longer.
Common cooktop problems include faulty heating elements, malfunctioning ignition systems, damaged switches or knobs, temperature control issues, and electrical or gas connection problems. These issues can result in uneven heating, inability to ignite, or complete loss of functionality.
In most cases, a cracked cooktop will require replacement rather than repair. Cooktops are made of glass or ceramic materials, and even small cracks can compromise their structural integrity and pose safety risks. It is advisable to consult a professional technician to assess the damage and recommend the appropriate solution.
Regular cleaning is essential to maintain the performance and appearance of your cooktop. It is recommended to clean your cooktop after each use or at least once a week, depending on your cooking frequency. Follow the manufacturer's guidelines for specific cleaning instructions and use non-abrasive cleaners to avoid damage.
Uneven heating on a cooktop can be caused by various factors, including a faulty heating element, a damaged burner, or an issue with the temperature control mechanism. It is best to have a professional technician diagnose the problem to determine the exact cause and provide the appropriate repair solution.
If your cooktop is not turning on, check if the power supply is functioning properly. Ensure that the cooktop is securely plugged in and that the circuit breaker has not tripped. If the power supply is not the issue, there may be a problem with the ignition system or the control panel, and it is recommended to contact a professional for repair.
Yes, FastAid Cooktop Repair services cover a wide range of cooktop brands, including but not limited to Amana, Bosch, Frigidaire, KitchenAid, LG, Samsung, Whirlpool, and many more. Our skilled technicians have the expertise to handle repairs for various makes and models of cooktops.
Scheduling a cooktop repair service with FastAid is easy. You can reach out to our customer service team through our website or contact us directly by phone. Provide details about the issue you're facing with your cooktop, and we will promptly schedule a convenient appointment for a technician to visit and assess your cooktop for repair.
Are there any questions left?
Contact us and we will answer!
Request a call back